Welcome to Jolie Color System
---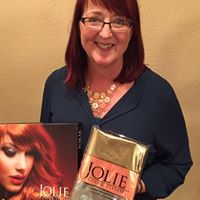 I have been a hairstylist/colorist for 45 years. When I started in 1971, I was just becoming aware of precision haircuts and blow dryers. Hair was my job, but not my passion. After several years and lots of continuing education I decided to focus on just one aspect of hair. I chose color.
Haircolor seemed endless in terms of always giving me some new fashion, technology, tool or technique. I loved it! In 1986 I became a founding member of the International Haircolor Exchange. Along with many other amazing haircolorists I helped to create an educational event that was the first of its kind. In 1993 I helped to develop study materials for the American Board of Certified Haircolorists. I went to work for Matrix, a salon professional product line, in 1998. The company was bought by L'Oréal in 2000 and I moved to New York to manage a Technical Development Salon and write haircolor education for salon professionals worldwide. 
In 2010, family changes (grandsons) made me leave New York and move to central Washington. I've been working in a salon part time and spending a couple of days a week watching my grandsons grow into smart, amazing humans. It's my idea of a wonderful life.
Two years after moving to Washington, while driving through the alfalfa fields I had a lightbulb moment. I was thinking about a tool I had helped to create, a cape that was gold on one side and silver on the other. We used it during consultations and to train hairstylists how to consult with their guests regarding haircolor choices. The problem was it didn't always work. Sometimes people didn't look great in either side of the cape. As if their skin tone was neither warm or cool. The tool was based on an idea from the 80's that identified folks by a season; winter, spring, summer, fall. It said every person in the world had skin tones that were either warm or cool.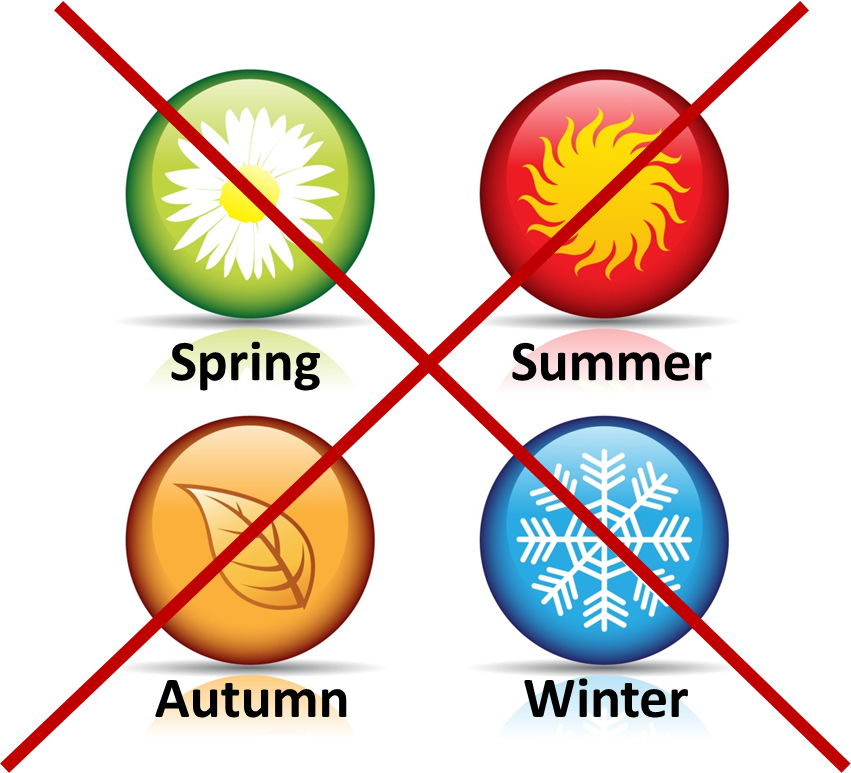 But the chemists I had worked with while developing haircolors had said there were three types of pigment that made up the natural color in the hair. Eumelanin is blackish brown pigment responsible for cool tones.  Pheomelanin is reddish gold and creates soft red or beige tones. Mixed melanin, a combination of the two, creates warm tones. I suddenly hit me that if these three pigments made up the natural color of our hair, they would also make up the color of our skin. Three, not two!! Skin could be cool, warm, or rosy.
The three skin tones reminded me of the three primary colors, blue, yellow, and red. I decided since there were three different skin tones maybe the other characteristics of color could apply to people as well. The hue or name of the color was equal to the skin tone. The value or lightness or darkness of a color was similar to the natural level of the hair. The saturation or intensity of the color could be associated with the intensity of the eye color. These three characteristic became a framework for identifying the unique composition of each individual.
Armed with this information I began to experiment with the idea of using colors in the hair, makeup, and clothing that mirrored the tone, value and intensity of a person. I discovered that this practice produced consistently pretty results. Here are a few of my client's comments:
It was if I'd spent my earlier life in a sepia photograph and had just walked through a door and became part of a new world of vibrant, living color. It started simply enough, just keeping my color card in my purse, checking out my closet, and doing some shopping. But that was just the springboard into an appreciation of color in every area of my life. Learning about color, embracing it, seeing how it makes me feel and how it connects us all has been a delightful path of discovery. -Jennifer
I love, color that changes the way I look. I feel better than I have in years about the way I look. Using her color system Thia is helping me age more gracefully and comfortably. -Martha
I have been a long time student of beauty trends and philosophies. It's fun, constantly changing, and it interests me. The Jolie Color System is the best thing to come along in years. Since my color consultation and making a few changes in hair color, makeup and clothing choices, people I don't even know comment on how radiant I look. But the best feedback has come from my daughters and husband. The girls noticed a difference right away and quickly scheduled their Jolie Color System consultations. My husband just smiles and says, "Wow, you are gorgeous today!"....followed by a hug and a kiss!  I know the founder of this great system personally and I think she is genius! –Diane
These women and hundreds of others have discovered that the right colors create an aura of illumination around you that draws people closer. You will experience wonderful self-affirming comments from family, friends and strangers.
Color is beauty
A delight to our senses
As taste is to food